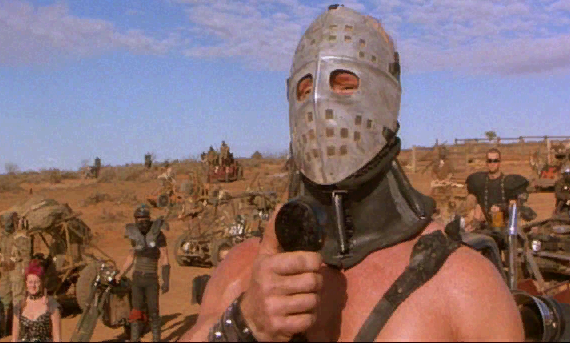 I like to think that I'm someone that takes politics seriously… what our politicians do has direct and indirect effects on myself and my family, so I pay attention. So many people in this country are utterly clueless about what our so-called "representatives" are doing on our behalf, and they blissfully vote for the same damned criminals, year after year, without even knowing what they are up to. Hillary Clinton's campaign stands as a towering monument to the indifference, ignorance, and apathy of the American electorate. She should be in jail, and anyone NOT named Hillary Clinton would have been booked and fingerprinted months ago. But an alarming number people will still vote for her, because they are so stupid and uninformed that they believe that Hillary is looking out for them, and it is okay if their girl breaks the law, in the furtherance of the progressive agenda.
Normally, I wouldn't even consider Trump's candidacy a serious thing, but yet it is… and the establishment boneheads in the Republican Party and the liberal media hacks can't understand how this is even happening. What the fuck is this? This shouldn't be possible, like Evel Knievel or Mr. T or Hulk Hogan or The Most Interesting Man In The World™ guy jumping into the race, and pulling away from the pack by double digits immediately… how can this be? What the fuck is going on?
You know who is responsible for Trumpzilla? The brunt of the responsibility can be placed at the feet of John Boehner and Mitch McConnell. Obama rammed through ZeroCare on a procedural stunt, and America howled. The Republican establishment whined, "We can't do anything unless you give us the House."
A historic wave election put them into power in the House, and nothing happened. They whined, "We can't do anything without the Senate." Another electoral gullywasher handed them the Senate, and nothing happened.
These spineless, impotent limpdicks are precisely what has made Trumpmania possible. They will not stand up to Obama on ANYTHING, be it ObamaCare, Executive immigration reform, the EPA, the IRS targeting political opponents and everyday citizens, radical Islam, and all the sundry day-to-day crimes this administration commits on a typical Tuesday. This is what an American roar sounds like, ladies and gentlemen… the people that are paying attention are really pissed off, especially the taxpayers that pick up the check for this lawless government.
The status quo will not work much longer, because the people that are pissed off know that if it does continue for too long, the result will be violence and bloodshed not seen in this country in 150 years. What can not go on, will not go on.
And that is why every time Trumpzilla stomps on another building, his polling goes up. The media has pronounced his campaign dead seven or eight times, immediately followed by a three point bump in the polls. He can't be bought, he can't be told to shut up, he recognizes that the country that made his fortune possible is in serious trouble, and he doesn't give a fuck if you are offended by his "tone"…
As I am typing this, the first debate is about to begin, and part of me hopes that The Donald comes out dressed like The Humongous from The Road Warrior, rasping into a hand-held microphone and waving a scoped revolver around… sorry, but I am loving this moment in American Political History. This shouldn't be happening, but the establishment dipshits that The Pig Trap was written about simply refuse to listen to people that put them in power, and this is the result.
But they will be forced to listen, very soon… one way, or another.

[EDIT] At the time I posted this, the poll at Drudgereport.com has Trump the winner at 48%, with Ted Cruz second with 13%. Jeb comes in at 2%. Haven't I been told by the liberal media for years that Jeb is the SMART Bush?