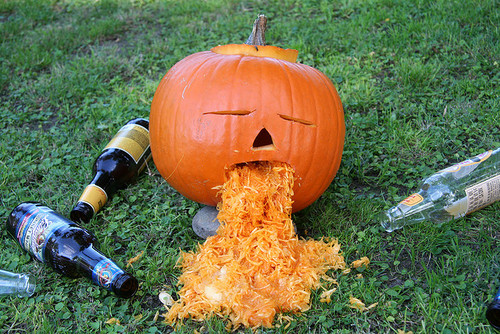 Halloween falls on Monday, so that means that there will be Halloween events Thursday thru Monday. I'm off Monday, but I'll get the bulk of the weirdness over the next four days. I remember last year; serious alcohol, drugs, and bizarre behavior, coupled with weird and slutty outfits, and everybody throwing twenty dollar bills around…
What's not to like…?
I may not be able to post for the next few days…   we'll see. I expect bedlam.