Two posts in 24 hours has never happened here before, but I woke up today to see something that pissed me off bad enough to take my coffee into my office and fire up Photoshop…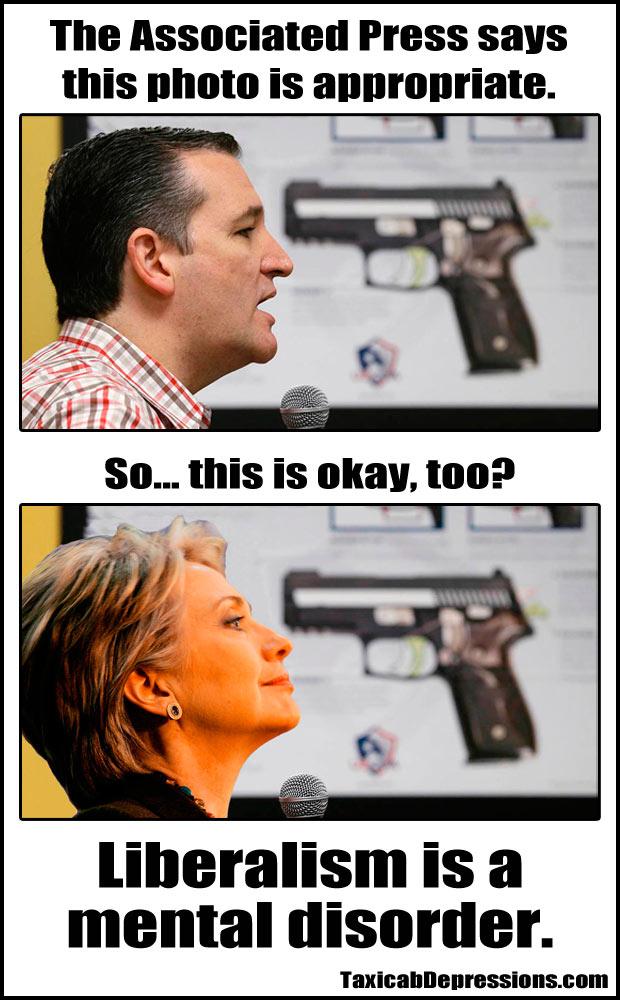 Am I the only one that remembers Sarah Palin being blamed for the Gabby Giffords shooting, for putting "targets" (actually printer's registration marks) on a map of Congressional districts? Liberal media and progressive douchenozzles were losing their minds trying to somehow blame Sarah Palin for the act of a madman. But the liberal media believes THIS is an appropriate way to portray a Presidential candidate, and transmit this image around the planet?
So much for "new tone". When the time for The Realignment comes, don't forget these mutherfuggers… the media is complicit in all of this. Know them by name. They allowed this, they abetted this, they are the ones creating this atmosphere, and they deserve to be put against the wall first.